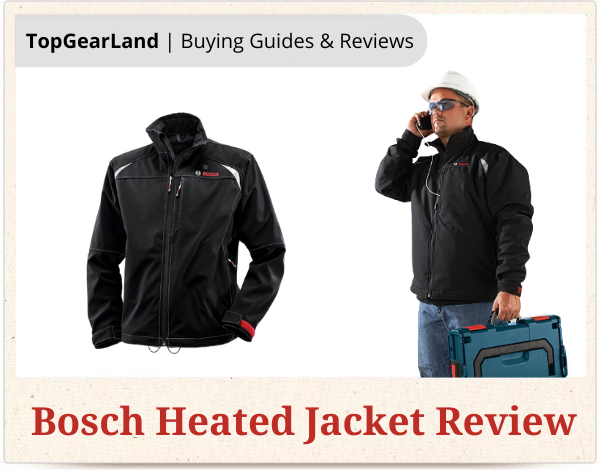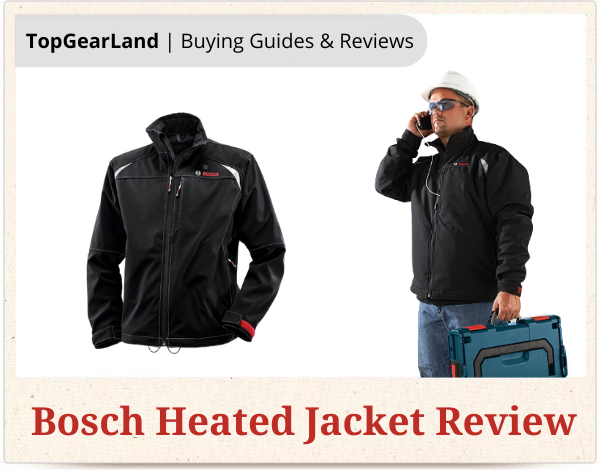 Welcome to my Bosch battery heated jacket review! (Winter 2023)
---
You see:
Working in a cold environment is tough, much more if you don't wear the right protective gear. However, the cold will never be viewed as a valid excuse for you to skip work, will it?
One of the smartest ways to handle such situations is by investing in good thermal clothing, most especially electric heated jackets. This will not only keep you warm throughout the day, but it will also be an added protection at work.
So, how do you choose a good battery-powered heated jacket?
In this Bosch heated jacket review, I'll share with you what makes a good body warmer and how you can wisely choose which ones to invest in since they could be a little pricier than normal winter clothes.
But before that, let's talk about one of the most popular items you can find in the heated gear category today: the Bosch heated jacket. Together, let's find out who it is for, and if this is really worth spending your money on.
Let's get into the details.
---
Bosch Heated Jacket Review: Summary
---
Brand: Bosch
Materials: 100% Polyester
Heat Settings: high, medium, low
Heating Coverage: both chests and back
Battery Life: 6 hours
Best for: Cold work environment
Wind resistant: Yes
Water resistant: Yes
---
Bosch is a very popular brand when it comes to power tools. Not only that, but they also have a good reputation for their robust PPEs fit for construction and hard labor jobs.
That's why many have high expectations when they released their 12-V heated jacket product line to help combat the cold working environment during the winter season (or any other cold season).
A 12-V battery powers this heated jacket to ensure that you stay warm and dry all day long. And mind you, this doesn't even look like the typical padded winter jacket that you already own. It's a thin soft-shell jacket that feels comfortable to wear any day of the year.
==> Check exact price on Amazon.
---
Is Bosch Heated Jacket Worth It? Key Features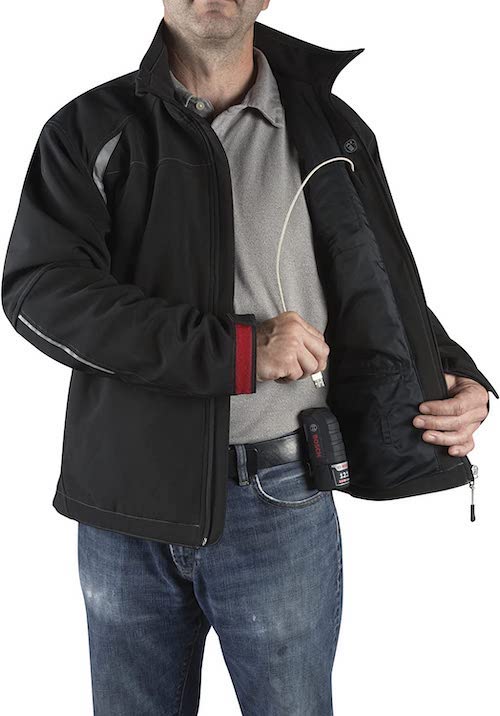 Here are some other features of the Bosch battery-heated jacket you might want to check out:
A 5-pocket jacket
You know a jacket belongs to the workwear category if it comes with multipurpose utility pockets right? And this is exactly one of the reasons that make Bosch 12V Max a great find.
It includes one big inner document pocket for storing important incidental paperwork that you might need for work. Since the jacket itself is water resistant, you can be sure that your document will stay safe and dry even if you carry it with you outdoors. But, never forget that it's not totally waterproof so prolonged exposure to water might still damage your documents.
There's also a separate cellphone pocket and a battery storage compartment in addition to that. Plus, of course, it wouldn't be complete without the two hand pockets, right?
Fast heating system
Some body warmers take forever to heat up and you might just end up getting frustrated in the process of waiting. With Bosch 12V Max, say no more.
The moment you turn on the batteries, you will notice that the gear starts heating up in a matter of seconds. Because of this, you no longer have to wait longer before you can actually feel the warmth spread throughout your body.
Three-level heat setting
This gear comes with three levels of heating. There's only one switch to control the heating elements of this jacket and it's located at the top part of the right chest. To turn it on, just hold down the button for a couple of seconds.
If you want to set it at the lowest temperature, you just need to press the button again once. If you still feel chilly with that setting, you can always press the button again so that it steps up to the medium heat setting. The same goes for the highest level of heat.
USB port for charging mobile devices
Personally, I think this one's a game changer. The battery pack is equipped with a USB port so that you can charge mobile electronic devices through it. It's actually like an emergency power bank. It's there when you need it the most.
You can connect your phone to the battery with the use of a USB cable and charge it while using the jacket. It's pretty convenient because as I've mentioned before, there's a separate pocket dedicated as a phone holder. Just place your mobile device there and charge it when you need to.
Adjustable waist and cuffs
This is another reason why this workwear is popular.
The sleeve cuffs have Velcro tapes so that you can adjust them to however snug you want the wrist area to be. This really helps seal in the warmth on the coldest of days especially if you are also wearing winter gloves.
The waist area (more like the hip area) can also be adjusted to ensure that the jacket has a perfect fit. Again, this helps keep the warmth inside the jacket.
Wide heating coverage
For electrically heated jackets, the bigger the heating coverage is, the better. This is quite self-explanatory. You can't expect a body warmer to keep you toasty and nice all day long if it only has tiny bits of heating elements, right?
There you have it. Those are the features that make this jacket among the top picks of most workers.
Now, let's check out what you may or may not like about this product.
---
Heated Jackets: 5 Frequently Asked Questions
---
So, if you still have some questions about choosing the right work jacket this year, then this might help you decide.
1. What are the most trusted brands for heated work jackets?
You know what they always say about quality: it's not always about the brand, it's not always about the price.
But let's face it. The brand tells us something about a product, especially well-established companies. They wouldn't risk their name in producing inferior quality products, would they?
Right now, these are the top three brands that have the best-heated work jackets you can trust:
(Speaking of, consider reading the DeWalt heated jacket review.)
Though not perfect, their products are of top-of-the-line quality. They are sturdy and stylish and highly functional. But there's always a catch to having these premium features: it also got premium price tags.
2. What materials are good for heated jackets?
There are plenty of materials that can be used for heated jackets. But if you want yours to be robust and weatherproof, then finding one that's made of polyester, nylon or leather would be nice.
The leather option might sound the best, but it has some drawbacks. If it's real leather, then it would definitely be heavier than the ones made from polyester. However, it certainly is one of the toughest materials there is.
3. How to get the right size?
For this one, you will need the help of the manufacturer's size chart.
If you already know your size, then you can compare it to the brand's sizing chart and choose the closest one. If not, you can take a measuring tape and start recording the bust size, body and sleeve length, and hip size. Then look at the guide chart of the manufacturer for reference.
4. Can I wash battery-powered heated jackets?
Specifically, can you wash Bosch heated jacket?
Short answer: Yes.
But this only applies to hand washing. This Bosch 12V Max jacket in particular is very specific when it comes to washing instructions. So as not to damage the electronics inside the gear, you should manually wash it. Take note that you have to be as gentle as possible and not wring it out strongly if you want it to last longer.
However, there are other heated jackets that are okay for machine wash. You just have to check with the seller about this before buying so that you can be sure and safe when you clean it. And as far as I know, these types of garments are never for tumble drying since it stresses both the fabric and the electronics inside.
5. Is it safe to use?
Heated winter clothes are generally safe to use. The battery voltage only ranges from 5-18v, which is a relatively small amount of power. This is not enough to electrocute a person. Also, most heating elements, if not all, are properly insulated so that it doesn't get wet when accidentally exposed to water, rain, or snow.
So, that's it for this Bosch heated jacket review. You can also check out other options by reading our list of best electric heated jackets for men and women!